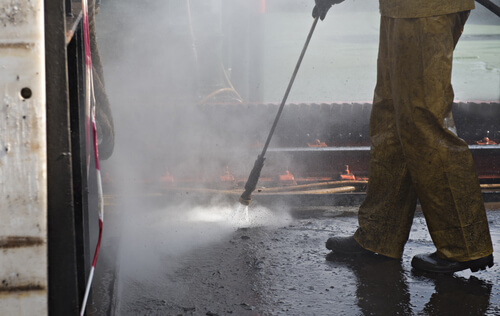 Water blasting is of the utmost importance for continued excellence in your resource extraction operation. Everything from platform washing to tank cleaning services in Ohio are needed to prevent the buildup of paraffin, crude debris, slag, dirt and other residues. Moreover, cleaning must be done by a qualified professional to ensure safety and integrity.
Wagner Energy Services LLC offers complete water blasting services in Ohio, Pennsylvania, & West Virginia, delivering results that speak for themselves! We bring the utmost care and attention to every cleaning job we take on, leaving you with equipment that's clean and free of any potential trouble-causing debris and buildups. Our scope of frequent services includes both oil and gas operations:
Clean and remove mud and cement from drill pipe
Clean coil tubing to remove slag, grease, dirt, weld, and residue
Removing concrete and other difficult items from pipes
Cleaning oil from pipe threads for inspection
Remove paraffin and other crude residues from platforms and storage tanks
Remove rust and varnish prior to recoating
Whether you're setting up for inspection or just keeping up on routine washing to ensure well efficiency, we're the team to call for the job. We're available 24/7/365 and have a tremendous track record of safety and results.
As we are experienced with high horsepower, high volume, and high pressure water blasters, you can expect to see us using any of the following equipment:
2019 – 15,000 PSI Triplex pump powered by a 325 HP John Deere Engine
2018 – 15,000 PSI Triplex pump powered by a 125 HP John Deere Engine
2017 – 15,000 PSI Triplex pump powered by a 125 HP John Deere Engine
These pumps are set to 15,000 PSI, but can be converted up to 40,000 PSI to handle all of your major projects! We also have gauges, 15k digital pressure, flow, and temperature recorders available for rental.
Surfaces We Clean
Our complete scope of cleaning services touches all major parts of your job site. We handle the cleaning of all equipment accordingly and we understand the implications of proper cleaning on your operations. From surface prep to tank and pipe cleaning services in Ohio, trust us to deliver the water blasting services you need:
Entryless tank cleaning
Pipe ID or OD cleaning
Platform cleaning
Storage tank cleaning
Surface prep and cleaning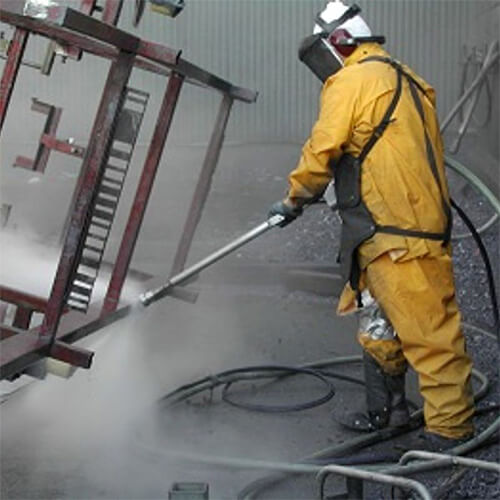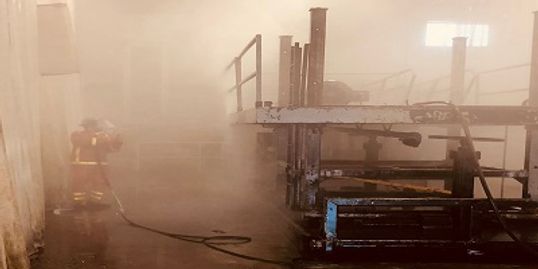 Keep Your Site Clean
Buildups and debris are a leading cause of inefficiency and failure at a well site. Don't let paraffin and other crude residue cause problems for your operation. Give Wagner Energy Services LLC a call today at 740-525-0345 for water blasting services that restore long-term production and continues the long-term growth of your companies production. Keeping your production equipment and pipes free of any paraffin buildup is the key to opening your wells and allowing flow without unintentional restrictions.