Oil Field Services Company Serving Ohio, Pennsylvania, & West Virginia
Wagner Torque & Test
As hydrostatic testing and hydraulic bolting professionals, Wagner Energy Services LLC takes pride in providing top-notch services and unparalleled customer satisfaction! We offer oil and gas hydrostatic testing, bolt torquing, flange management, water blasting and many other beneficial services to keep your field operations running smoothly. Contact us today to schedule services 24/7/365. Need Your Field Operations Serviced?
If you need hydrostatic testing, bolt torquing, water blasting or if we can just share some knowledge, we're ready to help.
Contact us today, day or night, for prompt service!
Learn More
Oilfield Services, Provided by Proven Experts
To ensure properly test your equipment's reliability and efficiency of your oil and gas operation, it's important to find the right oilfield service company to partner with. Wagner Energy Services LLC aims to help you maximize your operations by providing best-in-class services, backed by industry-best technologies and equipment. We're here to not only provide the critical oilfield services you need—we're also ready to use our brand new equipment to help provide data-driven results!
Call on Wagner Energy for your oil field needs in Ohio, Pennsylvania, & West Virginia to schedule your services, including hydrostatic testing, production/completion testing, bolt torqueing and flange , water blasting and more. From keeping your tanks and piping clean, testing for leaks and pressure drops, to hydraulic tightening services and more, we're the only call you need to make for critical site operation service. Best of all, we always take a data-driven approach, which means we're able to provide you with quantifiable insights into exactly what we're doing for your operations. Whether it's blasting away crude buildups or using data to identify and fix a leak, we're committed to raising the bar for service.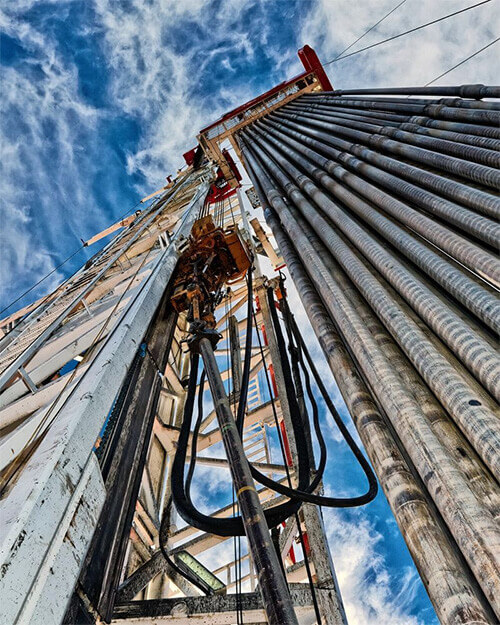 OUR CURRENT SERVICE CAPABILITIES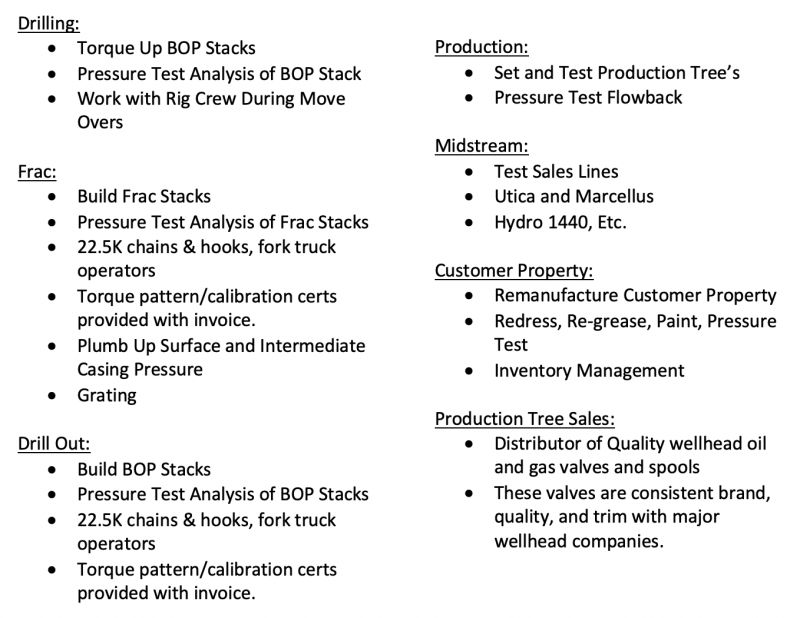 Your oilfield services partner
Wagner Energy Services LLC is an oilfield services partner that provides reliable services, backed by safety, excellence and ready to serve you 24/7/365!

Our hydrostatic testing and flange management are a step above, and we offer service reporting and software for easy tracking of data.

Our business is thoroughly credentialed, including with the ISN and PEC Safety. Our owner also has a petroleum engineering degree and specific expertise in this industry.

We're fully licensed and insured, giving you peace of mind in working with us for all of your hydrostatic testing and flange management needs.

Our sole focus is your satisfaction! As experienced oilfield contractors, we aim to deliver service that's individualized to your operation, to help ensure best results.

Proud to have provided NASA with Pipe Pressure Test Analysis!
NEED SERVICES AT YOUR LOCATION?
We're willing to take on any job! Call us when you need prompt, reliable services.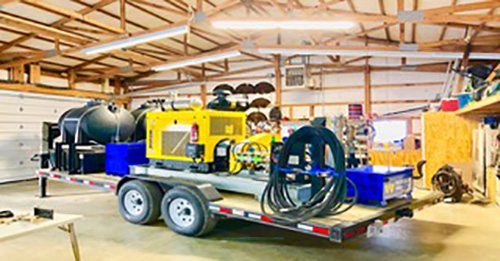 Locally -Owned & -Operated
Providing Oil Field Services and Hydrostatic Testing to Marietta, OH, the following areas, and more:
Pittsburgh, PA
Charleston, WV
Cambridge, OH
Wheeling, WV
Steubenville, OH
Washington, PA
Clarksburg, WV
Marietta, OH
Saint Clairsville, OH
New Philadelphia, OH
Washington County, OH
Wetzel County, WV
Marshall County, WV
Greene County, PA
Washington County, PA
Carroll County, OH
Belmont County, OH
Butler County, PA
Noble County, OH
Guernsey County, OH