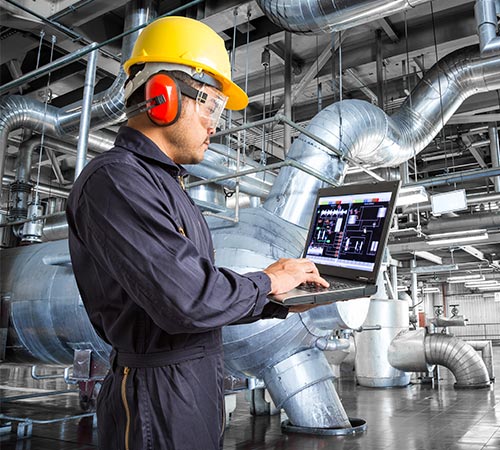 Wagner Energy Services, LLC offers a number of important services which can be invaluable on any oil and gas site, especially when you need to keep your operation productive, and your equipment functioning at a high level. Read about some of the services we offer below, and contact us if you should need any of these professional services, anywhere in the area of Ohio, Pennsylvania, or West Virginia.
Plumbing and Grating
Plumbing a new well can involve a number of hazards, and all work done on such wells should therefore be done by experienced professionals like those at Wagner Energy Services, LLC. Our team of specialists has done work like this many times in the past and has provided high-quality plumbing and grating which results in streamline extraction, more precise downhole operations, and a totally secure midstream pipeline.
You can count on our team of professionals to plumb the annulus tubing to the correct height and to the correct increments. When we conduct the drilling operation for you, you can count on far less disruptions in the work area, as well as the appropriate flange management through every section of your production piping. For plumbing and grating services anywhere in the areas of Pennsylvania, Ohio, or West Virginia, the company to call first is Wagner Energy Services.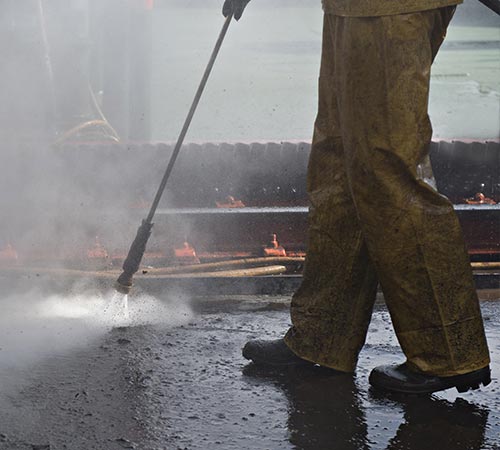 Ultra High Pressure Water Blasting
It's very common to have your overall platform or your tank accumulate slag, dirt, paraffin, crude debris, and a number of other types of residue. That makes cleaning a necessity at regular intervals, and high-pressure water blasting is the most effective way of accomplishing that. When you need high-pressure water blasting services to keep things clean, contact Wagner Energy Services, LLC, so that our team of professionals can accomplish the work safely and professionally.
Throughout West Virginia, Pennsylvania, and Ohio, our team of specialists can accomplish whatever water blasting services you require, ensuring that your equipment is completely clean and free of any buildups which might cause problems. When you contact us to have our professional team do your high-pressure water blasting, you can be sure that:
All mud and cement will be removed from your drill pipe
The coil tubing will be cleaned of all slag, weld, dirt, and grease
Paraffin and other residues will be removed from storage tanks and platforms, and
Rust and varnish will be removed prior to re-coating.

If you need to get your equipment ready for inspection, we can ensure that your equipment will pass the test with flying colors, and if you're just cleaning for overall efficiency, we can guarantee your equipment will be ready.


Valve Repair & Maintenance

It would be hard to under-estimate the significance of having outstanding oil field valve service. This is especially true because critical valve mechanisms are essential for ensuring the appropriate level of control over all your production operations. That's why we make sure to have our team ready to perform valve maintenance for our customers around the clock, whenever it might be needed.
On top of performing whatever kind of on-site testing and inspections are necessary, we also have a repair shop where all services can be performed, and all models of valves and wellhead equipment can be repaired or serviced. At our service shop, we can do changeouts, perform any necessary machining, grease all trees and individual valves, and make whatever repairs might be necessary.
We have a full wellhead division which is capable of providing all necessary preventive oilfield valve services, either on new wells, re-completions, or de-completions. We also have a sales division which provides high-quality valves for whatever function might be needed, including isolation and control valves, pressure relief, and other functions. If you need any kind of valve service or valve sales throughout the states of West Virginia, Ohio, or Pennsylvania, contact us first at Wagner Energy Services, LLC.


Flange Management & Bolt Torquing

Flange management is one of the most important services around any oil field operation. The professionals at Wagner Energy Services, LLC are experienced professionals at assembling your BOP Stacks and Frac Stacks. We provide 24×7 nipple-up testing and nipple-down testing, and we can also have a team assemble any kind of production equipment which you might need put together.
Our team is all ways ready to carry out regular maintenance when needed, or to provide emergency tightening services when necessary. All tools that we use are high-quality, high-performance American-made tools which deliver the superior performance which is necessary on oil and gas job locations. When we carry out repairs, we use only the best equipment, so that you can be sure your machinery will perform reliably, and stand the test of time.
We can also generate any kind of service reports necessary with our robust reporting software, and many of these reports will clearly point out how our flange management service in the areas of Pennsylvania, Ohio, and West Virginia have improved company operations significantly.
Hydrostatic Pressure Testing
When you're looking to make improvements in your oil field operation or to test the efficiency of your operations, you'll need to learn everything there is to know about the production flow of your well. The oil and gas operations services provided by Wagner Energy Services, LLC includes hydrostatic testing, so that you can have verifiable data which will help you to manage your oil field operations much more effectively.
When we do hydrostatic testing, we make sure to include all the relevant areas which will provide you with crucial information on the efficiency of your well operations. Here are some of the factors we will typically test for with our hydrostatic examinations:
casing and casing test
iron testing
choke manifold and lines
BOP examination
Frac stack analysis
top drive and Kelly valves
flow back iron analysis
drilling rig BOP stack examination
gas hydrostatics examination
gas hydrostatics analysis
kill/mud lines
oil hydrostatics analysis.